Widely regarded as among the best sportfishing boats money can buy, Merritt designs are prized by celebrities, world class athletes, and those who demand performance and comfort. This family owned Company is lead by serious anglers and their passion is reflected in every boat they build.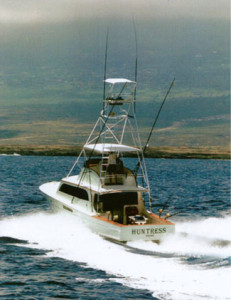 Is the 43' Merritt the finest fishing boat ever built? The 43 established more tuna fishing records, won more tournaments, and set more all-tackle records possibly than any other boat in history, which is pretty remarkable considering only 12 were ever built. The inspiration for the 43 Merritt, was the 42 footer built in 1965, that later went on to become the BLACK BART. The boat today has been extensively rebuilt, re-powered, expertly maintained, and this is the HUNTRESS .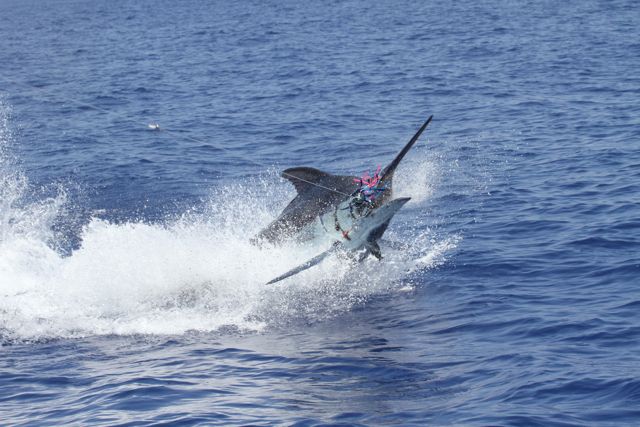 Huntress has a beautiful AIR CONDITIONED cabin, runs all Shimano Tiagra reels on custom built rods, and is dedicated to the Tag and Release of Billfish in Kona. Private Fullday, ¾ day, and ½ day trips are available year round.
Relax in comfort in the AIR CONDITIONED cabin